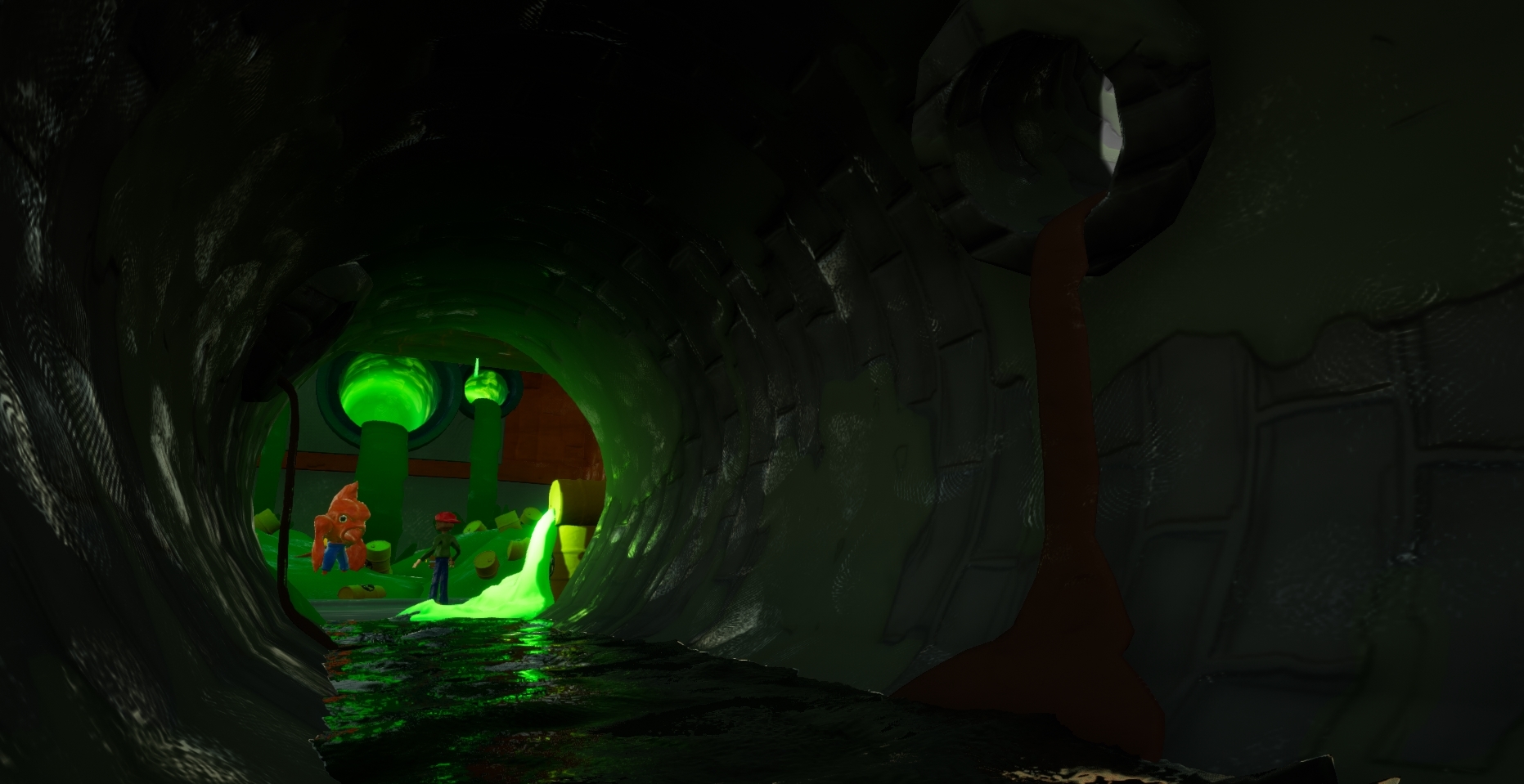 Flush
A downloadable virtual reality game
Flush
Background
The government stores nuclear toxic waste in our sewer systems. They have also banned the ownership of goldfish. The tin foil hat community know this all too well; it's only a matter of time before an army would arise from the stale dank pet catacombs of the city. Armed with a Geiger-counter-Swiss-army-flashlight and a taser, it's up to you to save the flushed animals of the world.
Instructions
Run around, and shock the goldfish to transform them back into their proper state, hurry and pick them up and put them in your fishbowl to save them. Try not to let them spit at you and see how many goldfish you can save.
Right Trigger
Grab Taser
Fire Taser(hold to shock)

Pickup Goldfish
Left Trigger
Geiger Counter Mutant Detector
Both Shoulder Buttons Together
Mogging (Motion Jogging) - to Jog
Credit
Sounds from Soundly, Clay textures sourced from Pablander, Van asset made previously(highly modified for jam), all other assets created during jam.
O_o
Download
Click download now to get access to the following files: